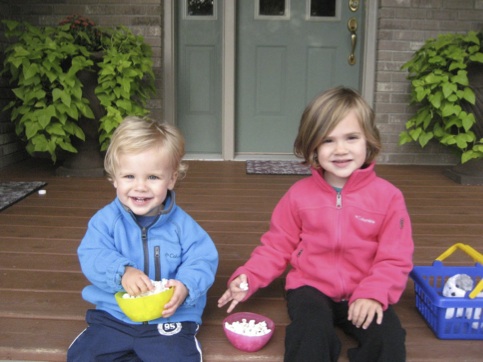 ---
After being diagnosed with PCOS…

"Kendra is an extraordinary healer! I began seeing her about six years ago after being diagnosed with PCOS. I was simply looking for help with infertility issues, but through her, gained a priceless knowledge of my body and a greater understanding of myself. Kendra is a kind, patient and extremely intelligent practitioner as well as a teacher. Today I have two amazing children: a 4 year old daughter and 2 year old son. I can't thank Kendra enough for making these wonderful children a reality for me!"
- Jill
---
Told by a fertility clinic we would never be able to conceive naturally...

"2 years ago my husband and I were told by a fertility clinic we would never be able to conceive naturally, and IVF was our only option, this was due to low sperm count (800k). We decided we didn't want to do that until we felt like we had tried EVERYTHING. We met with Dr. Schwartzman... and we uncovered so much. With Dr. Schwartzman's help we changed up our diet, started natural supplements to help regulate our hormone balance and increase my husbands sperm counts. After 4 months his sperm count jumped to 6.8 million and we met with a new fertility specialist that told us we could now do IUI instead of IVF. However, 2 weeks before we started IUI, we found out we were pregnant - naturally! ...
Dr. Schwartzman turned my skeptical husband into a true fan, supported us both through the mental and physical part of this process and was available when we needed him most. I am forever grateful to Dr. Schwartzman and his incredible care."
- Jessica D.
---
Irregular cycles, PCOS, and the importance of being heard...
"From our first appointment, you made me feel so seen and heard, which is not what I'd been experiencing on my fertility journey up until that point. I can't tell you how much this means, though I suspect you know.
I so appreciate you partnering with me on supporting my body in what it needed to get pregnant. You believed in my body, and that helped me do so, too, when my faith was waning a bit.
I appreciate your insights, good care, compassionate listening, and presence. You are a wonderful doctor, and I couldn't be more grateful that you've been on my team! Thank you, thank you for all of your support and kindness."
- Anna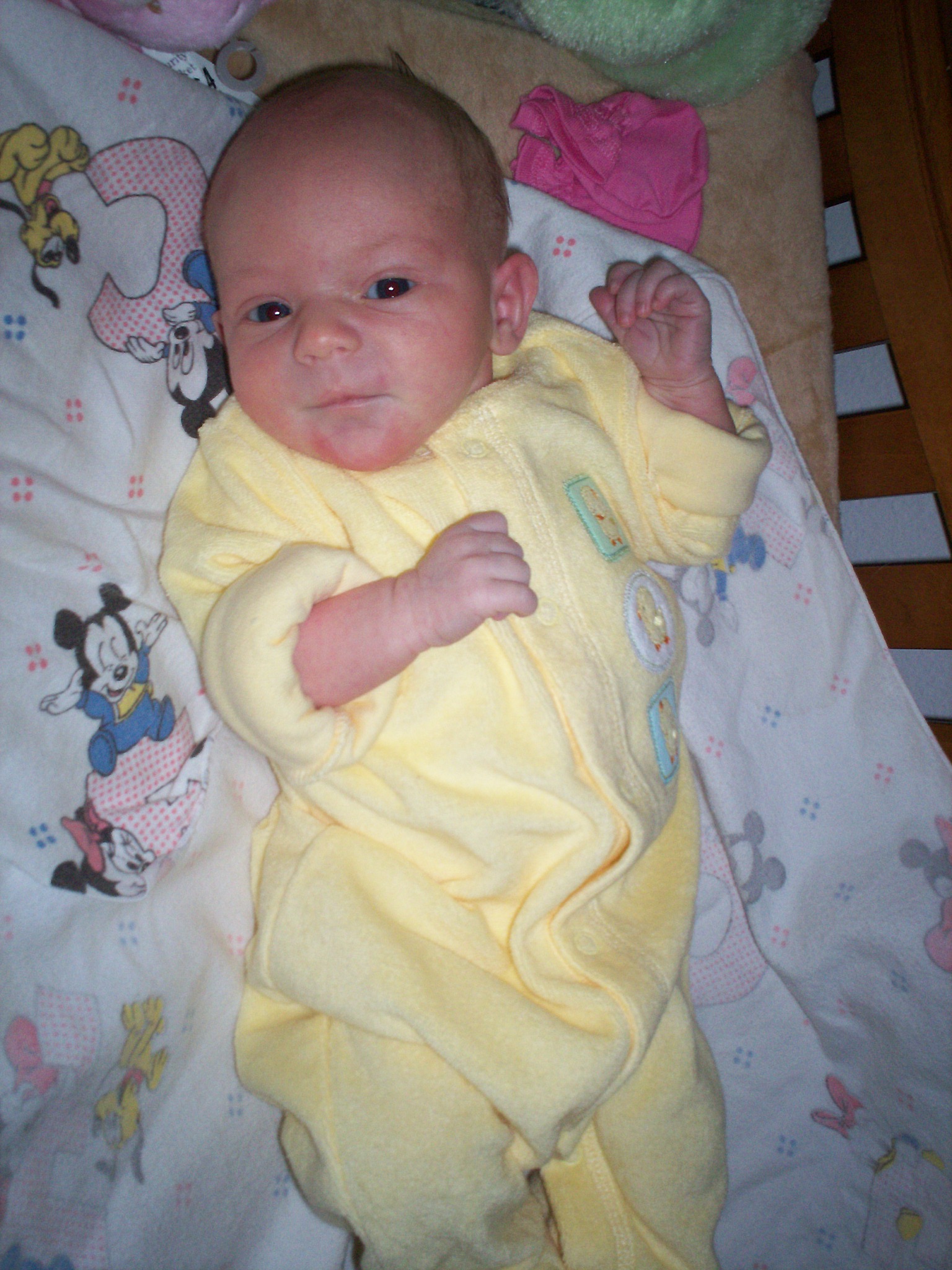 ---
Unexplained fertility and advanced age…
"I had been trying to conceive a baby for nearly 2 years, prior to seeking help from alternative health care. After a year of trying on my own, I went to see a fertility specialist. My initial diagnosis was unexplained fertility and advanced age. I was 39 at the time. The fertility doctor I was seeing prescribed Clomid. After six months of using Clomid with no positive outcome, I did three IUI's, also with no positive outcome. The fertility doctor suggested I try IVF, but also said that due to my advanced age the odds were against me. I was deeply saddened and disappointed when faced with the possibility that I would be unable to conceive.
Over the years, I had abused my body with food, minimal sleep, and overwork. Kendra began the long process of teaching me how to care for my body in a much kindlier way. After a year of working with Kendra, I also began seeing Dr. Igor Schwartzman. Both Dr. Schwartzman and Kendra helped me to improve my eating habits and lifestyle. I saw my overall health improve substantially. With their treatments, even my erratic menstrual cycles stabilized.

Always with the end goal of conceiving a baby in mind, Kendra taught me how to chart and read my BBT. We discussed the charts monthly, and with her help I learned when the optimal times of the month would be best for conception. It took two very long years, but I finally became pregnant at the age of 43.

With this being my first pregnancy and not having any idea of what to expect, Dr. Schwartzman and Kendra were wonderful sources of information, taking the time to explain things as they arose. They were also wonderful listeners, when I would become overwhelmed they kept me sane with their understanding and kind words, during some of the most stressful months of my life. My midwife was amazed with what an easy pregnancy I had.
Three weeks after turning 44, my beautiful, healthy and highly energetic baby girl was born vaginally with no complication. I know without the care I received from Dr. Schwartzman and Kendra, my life dream of having a child would not have come to fruition."
- Sandy
---
Emotional rollercoaster of conceiving…
"Trying to conceive can be such an emotional roller coaster of waiting and hoping then disappointment, only to be waiting and hoping again two weeks later. Acupuncture with Kendra helped me to manage the emotional highs and lows, tune in to my body and be present, and to understand what was happening in my body so I could more confidently communicate with other fertility specialists."
- Tara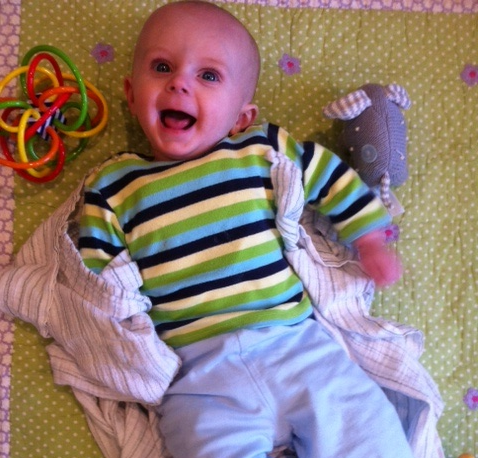 ---
Chinese medicine was key in helping me work through problems with infertility and maintain a healthy pregnancy with no complications…
"Kendra's whole body support system and acupuncture treatments were key factors in helping me work through problems with infertility and maintain a healthy pregnancy with no complications. I would highly recommend Kendra to any woman seeking guidance on their reproductive health. Kendra provides a great balance to what a traditional OB/Gyn can offer."
- Charlotte
---
Recently diagnosed with Celiac disease and I was completely overwhelmed…

"When I originally met with Dr. Schwartzman, I had been recently diagnosed with Celiac disease and I was completely overwhelmed. On one hand I was relieved that we might have finally found the reason for why I had "unexplained" fertility troubles all these years, but on the other hand I was completely daunted by this huge new change in lifestyle. With his gentle guidance and wisdom, I was able to make the necessary changes to my diet and lifestyle needed for me to calm down and clean up my body. It was not an easy or short road (we worked together for at least an entire year) but the end result was worth it. I conceived a healthy baby boy and had a very straightforward pregnancy. I can't thank him enough for all of his patience and listening through a very difficult time in my life. Now my little guy is turning one, and Dr. Schwartzman is still my primary source of support and self-care!"
- Anne
---
The help with Chinese medicine...
"My husband and I had been trying to conceive for several months when I was referred to Kendra. She changed the entire way I was looking at conception and put me on track to making it possible, starting with getting a regular period. While the process of conceiving was frustrating Kendra and the treatments made it bearable. In addition to preparing my body, she also provided a setting where I was able to relax and really focus on myself. This carried forward into my pregnancy. Any discomfort I had the acupuncture was able to help. Any concern or question I had, Kendra had an answer. My pregnancy went very smoothly, and I attribute that in a large degree to seeing her regularly. After having my daughter I was able to continue seeing Kendra. Again, the "me time" was critical, but also the process of your body returning to "normal" after nine months of pregnancy is a huge transition. The acupuncture treatments helped tremendously. I can't recommend Kendra and her holistic approach to women's health enough. I actually look forward to getting pregnant again so I can up my visits with her!"
- Jonquil
---
After a miscarriage…

"I was referred to Kendra after a miscarriage, and it was challenging to discuss my reproductive health and future, given my state of mind. She immediately put me at ease – she struck a wonderful balance between showing empathy and inspiring action. She is an incredible listener and a truly holistic provider, which I think is really important when dealing with fertility concerns. I was able to achieve pregnancy within a few months of treatment, and have a healthy child thanks to Kendra's work with me. But she also helped me to realize significantly improved health and well-being, confidence in myself and my body, and a more constructive attitude that would have served me well if we hadn't been so fortunate. These days I rely on Kendra to keep me going now that I am a frazzled, working mom!"
- Sara
---
Hormones were off (hypothyroid and low progesterone)…
"I had just totally hit the wall when I finally made an appointment with Dr. Schwartzman. I had recently quit my job because the stress of trying to conceive while traveling (and turning 40) was just too much for me to handle. Luckily, my husband was very supportive of me taking a little time off to focus on my health. Through Dr. Schwartzman, I discovered that my hormones were off (hypothyroid and low progesterone) and that I was anemic. All of those years of work, late nights and abuse to my body had definitely caught up to me. He suggested acupuncture for hormone balance and relaxation, in addition to a regimen of enhanced nutrition, exercise, vitamins and supplements. It was not very long before I started to feel better (and wanted to over-do again) but he was able to get me back on track and make sure I didn't erase all of the positive progress we had made. Now I am 16 weeks pregnant and feeling the best I have in many years. More than anything, I feel Dr. Schwartzman helped me regain a perspective on my life that I had sadly lost in the rat race of my working life. I am so very grateful for all of his support in finding this new and improved balance in my life!"
- Lindsey
---
After laparoscopic surgery that diagnosed and treated a fairly severe case of endometriosis…
"Traditional Chinese medicine (TCM) helped me regain a sense of balance and peace during my struggles with infertility. I sought treatment from Kendra after laparoscopic surgery that diagnosed and treated a fairly severe case of endometriosis. Reluctant to begin in vitro fertilization, I sought alternative approaches.
TCM not only helped my recovery from surgery; it helped me evaluate my diet, my exercise program and my overall approach to health. Kendra's gentle demeanor and depth of knowledge immediately put me at ease, and I looked forward to each relaxing session.
I believe TCM played a significant role in my ability to conceive within three months of beginning treatment. Once I had conceived, I continued to visit Kendra to help me manage severe nausea and hives resulting from pregnancy. Today, I have a beautiful seven-month-old daughter and I am grateful to Kendra. I highly recommend TCM to anyone seeking a complement to Western medicine."
- Jen
---
Menopause? and I was only 36…
"My hormones were so out of balance before I began working with Dr. Igor. It was like my body was threatening to go into menopause and I was only 36. I was exhausted all of the time, angry with my husband, had hot flashes, and was having trouble getting through my days at work. I was deeply depressed because I thought there was no way I would be able to have a child with my body like this. I am so glad I found Dr. Igor because he was able to reassure me that I was not going through the "change" early, my body was just very out of sync. And he was right! I felt so much better once my hormones started to rebalance, and amazingly enough I was able to get pregnant a few short months after that. I have not felt great during this pregnancy but Dr. Igor has helped me through every little bump in the road."
- Wendy
---
PCOS diagnosis…
"I came to Kendra after my primary care physician at OHSU recommended her for acupuncture treatments. I had just been given the scary diagnosis of PCOS. I wanted to try anything that would help me balance my hormones and also hoped to get pregnant within the year. My doctors assured me that my PCOS was not severe and should not have any effect on my fertility, however a family history of fertility issues and other hormonal imbalance issues prompted me to try treatments with Kendra. I loved working with Kendra. She is very professional and caring. I am so happy to report that I began seeing Kendra for treatments in early spring 2011 and am now just a few short weeks from delivering my first baby at the end of February 2012. For those of you not very good at math (like me), that's 4 short months between meeting Kendra and learning we were expecting. My pregnancy has been textbook and I believe that my work with Kendra set me up to have a positive and healthy pregnancy."
- Erin
---
Chinese medicine helped my periods start up again…
"My cycles had never been regular, actually I think that was the reason I went on the pill 15 years ago. When I went off the pill when I got married, I thought it would be pretty easy to get pregnant right away, but boy was I wrong. I didn't even get my period for about 6 months before I tried acupuncture. I was also feeling really out of sorts with my hypothyroidism and really bad PMS symptoms. It took a good 3 or 4 months, but with acupuncture and herbs my periods started up again and I was soon able to track my cycles. Kendra also made a bunch of changes to my diet and I started to incorporate more relaxation techniques into my life. I found these life changes really changed my attitude about getting pregnant and I started to actually enjoy feeling healthier, like I was really taking good care of myself. My focus changed from just getting pregnant to feeling healthier in general. I think total I had regular acupuncture sessions for about 7 months, but it was worth all the effort, my baby girl was born without a hitch last February. I still get acupuncture for maintenance so I'm ready when we try for number 2!"
- Amanda
---
Tried Clomid 5 or 6 times with varying issues which did not result in pregnancy…
"I have been trying to get pregnant for 2 ½ years. The diagnosis I was given by my reproductive endocrinologist was hypothalamic amenorrhea- my hormone production was out of sync and he did not believe it was a good chance of getting it where it needed to be without medication or treatment. I tried Clomid 5 or 6 times with varying issues which did not result in pregnancy. I was having no cycle at this point and Clomid created a cycle but left me feeling poorly. I decided to try to get my stress level down and my body back in balance by trying acupuncture. I met Kendra and we came up with a plan. She did say it may take a while, but I was willing to try anything to have a normal, drug-free cycle. After about 6 months I started having periods- not regular but things were happening and I was ovulating. I also found out I may have a bit of endometriosis which I had a hystosalpingogram to check it out. Approximately I year after starting the regular acupuncture and Chinese herbs I found out I was pregnant. I do believe I could not have done it without Chinese medicine and a guide like Kendra. So far pregnancy is wonderful and I'm looking forward to a beautiful baby! Thank you and good luck to all of you who are trying. Be persistent and be patient!"
- Amanda